The 5 women in finance you need to know
Some of the unspoken heroes when it comes to finance are the women in the field. This Financial Literacy Month, let's take a look at the incredible ladies who broke barriers, achieved new heights, and embody the word "powerful" in the financial world.
1. Madam C.J. Walker (1867-1919)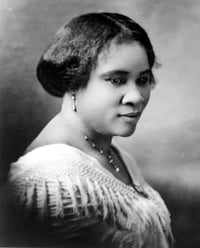 Source: www.biography.com
The first female self-made millionaire in the United States, Madam C.J. Walker was a trailblazer in business acumen, activism, and philanthropy. She was an African American woman that created an empire through cosmetics and hair care products that inspired generations of people after her. The legacy of Madam C.J. Walker cannot be understated - she is absolutely a legend.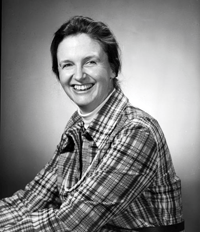 Source: Indiana University Archives
The first woman to receive a Nobel Prize in economics, Elinor Ostrom was a fearless warrior that had no issue throwing traditional methods out the window. Creating her own research center that removed the hierarchy and lectures of ordinary universities, she blew up a widely held assumption - that sharing natural resources would cause their destruction, thanks to the needs of each person. By destroying this idea, she helped promote economic sustainability - and proved that sharing really is caring.
3. Beatriz Acevedo (1969 - Present)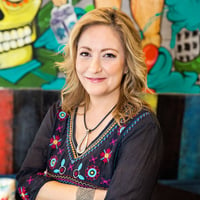 Source: Hispanic Executive
Beatriz Acevedo is the CEO of Suma Wealth and co-founder of mitú. She's a producer, activist, business leader and role model in success and giving back. Whether it be speaking at a White House summit for Latinx women in the economy or running the Acevedo foundation that provides opportunities for students who lack the financial means to pursue higher education, she continues to push for equality and the success of the Latinx community today.
4. Rawan Al-Butairi (1988 - Present)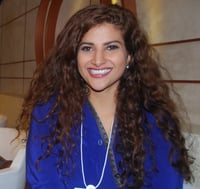 Source: BBC.com
Rawan Al-Butairi was the youngest Saudi woman at the World Economic Forum 2016 where only 18% of the conference was female. Her finance work at Saudi Aramco the biggest oil company in the world, earned her a Global Shapers award. Did we mention she's also an Olympic-level fencer? With a government looking to modernize, Al-Butairi is looking to begin a new wave of female empowerment within the nation.
5. Janet Yellen (1946 - Present)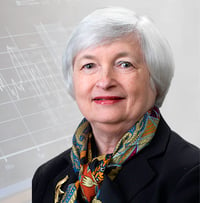 Source: Brandeis University
A modern day icon, Janet Yellen is an economist and policymaker that has broken through the glass ceiling in the federal government. Being the first woman to have headed the Federal Reserve in 2018, and then the first woman to serve as the U.S. Secretary of Treasury, Yellen possesses genius level intellect, leveraging her advanced understanding of economics to the U.S. government for over 20 years. That's 20 years of fighting against unemployment, economic solutions to climate change, and ensuring that Americans are being best served by their government.
These are just a few of the incredible, hardworking female finance magnates that have changed their communities and the world. However, it doesn't end here; new financial leaders are created everyday, taking inspiration from those before them to create a legacy for the people who come after.