The Best Finance and Budgeting Books for College Students

Learning how to manage your money, no matter how much you have, is a crucial skill for any college student; but some of the advice out there feels like it's from another century.

We've compiled a list of books that will help teach you how to set a budget, be more aware of your spending, manage and consolidate debt, and plan ahead for the future, all while being straightforward and approachable — even for beginners.

We've broken the list down by which reader we think would be the best fit, but any of these books will help empower you to feel more in control of your finances through college and beyond.
I Will Teach You to be Rich has been a bestseller in the finance genre for decades with good reason - the advice holds up. Ramit Sethi offers a no-nonsense approach to personal finance through step-by-step instructions and witty anecdotes. He believes that life is short and money should be enjoyed on what you love (and saved on what you don't). His conversational and friendly tone makes this book feel like a heart-to-heart conversation with a knowledgeable friend, genuinely invested in your financial success.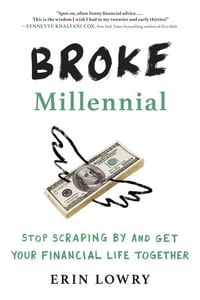 Written by a self-proclaimed "broke millennial," this book tackles personal finance in a relatable and engaging way. Erin Lowry breaks down complex financial concepts into digestible pieces, covering topics such as budgeting, investing, and paying off debt. Her relatable anecdotes and straightforward advice make this book an excellent resource for anyone seeking financial empowerment.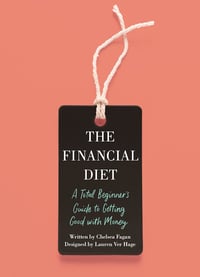 If you're feeling overwhelmed and don't know where to even begin setting a budget or organizing your finances, The Financial Diet is a great starting point. The book gives you tools to budget, improve your credit, and helps you find ways to be smart with your money in all areas of your life, from managing expenses to negotiating promotions and bonuses at your job.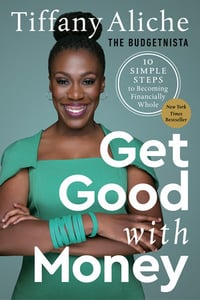 Tiffany is best known as the Budgetnista on social media and is on a mission to educate other women about finances, especially BIPOC. Get Good with Money offers a ten-step plan for how to set yourself up for financial success, no matter how much or little money you have to start with, and offers detailed advice with proactive steps you can take to improve your credit score, assess your spending, and protect and secure your financial future.
If You Respond Well to Tough Love:
The Total Money Makeover by Dave Ramsey: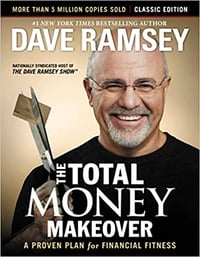 Dave Ramsey's advice can be a bit controversial at times, but for those looking for a no-nonsense approach to achieving financial stability, this is the book for you. Dave Ramsey's book serves as a comprehensive guide and emphasizes the significance of budgeting, debt management, and wealth building through disciplined saving and investing.
If You're the Unofficial Therapist in Your Friend Group:
The Psychology of Money
by Morgan Housel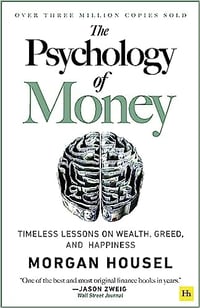 One review of this book states "it's about life first and money second." The Psychology of Money is less prescriptive than other books on this list and shares 19 short stories outlining how people think about money, how what we've been taught through generations affects our financial decisions, and how to build a better financial future through gaining a better understanding of our behavior.
Conclusion:
As you're beginning to learn more about how to manage your finances, remember, everyone has to start somewhere! Whether you're seeking guidance on scaling back your spending, career decisions, budgeting, or planning for the future, we hope these books will provide insights to help guide you along the way.
Kora has got your back!
Need help setting up a budget? Kora is the money app for college and was created specifically for students. Kora automatically tracks your spending, gives you personalized reports, breaks your budget down by category, and alerts you when you have low account balances to avoid fees.
Learn more about Kora and get started on your money app journey by downloading the app.