5 Mini-Vaycay Ideas that Won't Leave U Broke on Your Summer Break
Summer is in full swing, and let's face it—you're probably already thinking u need a lil' break from your break. But with interest rates up, inflation on the rise, and gas prices thru the roof, maybe you don't necessarily want to have a full-scale cross-country vacation. We get it!
So we've put together a list of ideas that keep it mostly local but will still bring memories and experiences from anywhere in the U.S.A.
1. Collect State Parks
Nature, my friend, is medicine. And state park hopping is a great, low-cost way to spend the summer, reviving the soul after a year of stuffy dorm rooms and arctic-cold walks to 8AM classes.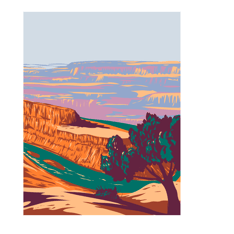 Borrow a tent and some gear, rent a camper, or sleep inyour van for mobile fun! It's also a great way to get some rays charged up for your upcoming fall of studying in the library. Windows wide open, forest scents intense on a breeze, maybe some owls hooting. (Owls, we think, surely live in state parks?) Build a fire. Tell ghost stories. Make out in moonlight.
This is also an excellent adventure for large groups, so band together with friends or family for a summer full of memories, sun, and saved money.
2. Drive from One State Capital to Another
It always amazes me when I go on a road trip and find how close capital cities are to one another. Try starting your journey at your state capital and drive to a neighboring state capital, hit as many as you can in a few days, or travel to the capital of a friend or family member.
Need an excuse to see your state-away LDR? Want to reconnect with a college pal on their home turf? Explore a state capitol together. While there, check out as much local history as possible, get an idea of the local music and food, and plan your next stay.
Focus on what's different about these cities—brick or limestone? Wide streets or pedways? Tall and glossy or short and stubby? Capitals can be pretty strange places full of bizarre monuments and baffling museums, making them pretty great additions to the gram. They're also full of free events, exhibitions and cultural encounters.
3. Trace Your State Border
Ever stared at a map as a kid and wondered who decided where the borders would be? Me too! Now, go get some first-hand experience by driving around your state border.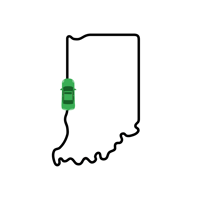 As you fill in your map, there will undoubtedly be hidden diners, natural wonders, and local legends.
This quirky road trip will only cost food, gas, and a few Airbnbs. If you live in a small state, try outlining a few of your neighbors' too by wobbling over state lines. You'll likely find picturesque river-ways, odd rock formations, and other landforms that created the arbitrary boundaries of the state you call home. Live in Texas? California? Keep things simpler (and much less expensive) by focusing on a single edge or state-to-state border. (Don't go crazy with this—we're literally a finance blog trying to help you save money! If you're a super-invested completist, check out, um, Google Maps?)
4. Make a Shoestring-Budget Horror Film
Do something at home but inspired. Take a wknd to make a cheesy horror movie on your iPhone with your close friends. Cringe out. Post only the absolute worst takes to your story or TikTok. This doesn't have to be "good"—in fact, the more objectively bad this movie is, probably the more fun you'll have watching it.

The point of this is to remove yourself from the everyday and reconnect with the fun of imaginative play. College can make you oh so serious. Quit that. Make costumes. Minimally invest in practical effects (Ketchup; cardboard box monster; strobe light for jump scares). Blast "Running Up that Hill" all night and get freaky with a macabre script and game cast.
5. Get Out on the Water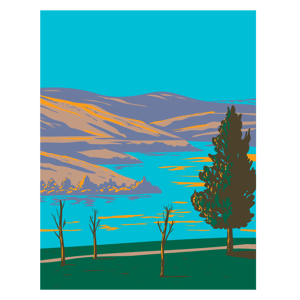 Enjoy a beach vacation—on the lake, along a river, or by the ocean! Beach camping is beautiful under the stars, boating fills hours with lazy fun, and water toys always bring adrenaline for thrill-seekers.
It doesn't have to be the Caribbean to be amazing and you can always pack pre-made daiquiris. Minimize cost by going with friends or family and borrowing equipment when possible.
Live in a dry state? Then add a little road trip to the nearest waterway!
At Kora, we're dedicated to helping college students to have the tools they need not just to survive financially but to thrive financially. That includes truly living, traveling, and gathering the experiences that enrich your life. For more tips and tricks on managing your finances and living large responsibly, check out our blog!