5 Ways to Take Advantage of Your College Summer Break Without an Internship
Finals have wrapped up, and now you're facing three months without classes and yet—the pressure of excelling in your off time remains as competitive and crushing and punishing as ever! (Um. Maybe that's just us. We're bummed we didn't get an internship.) Whether or not you've got an internship, there are many ways to spend your time off school to both recover and build for the future.
1. Find a Mentor
Did you know that about 85% of job placements happen from networking rather than cold applications? And that 70% of jobs are never posted? And with the Great Resignation and rumors of a Great Restructuring, hot jobs are posted less and less, and connections matter more than ever.
That means a mentor is invaluable–and not dependent on an internship. So whether it's a professor, a family friend, or someone you've admired from a distance, take a chance and see if they'd be willing to help you meet your professional goals. Hot tip: Send a brief, warm and professional message over LinkedIn to get the conversation started—distinctly not a fan note.
2. Participate in Service Opportunities
The Mayo Clinic reports that volunteering in service creates substantial benefits to both physical and mental health. Volunteering helps you connect to something greater than yourself, increasing your sense of being a part of a larger whole instead of the isolation common in our COVID society.
Additionally, service opportunities and volunteer events offer ways to increase your network through new friendships and relationships. You may even find connections that help you progress in your studies or future career!
3. Test Out Side Hustle Ideas
Your time off is also perfect for trying out some business ideas. Now is the time if you've wanted to start a side gig, build a website or app, or hustle some early clients.
Even if your side hustle isn't directly related to your field of study, it can provide extra income that eases financial pressures, increases your time management, and improves your confidence in what you can achieve.
4. Go to a Conference
Continue learning by attending conferences or events in your field of interest. Public lectures are a thing! They're old-timey, but they're real! Exhibits at museums of art, science and history—often very informative! Participation in these events can broaden your exposure, increase your interest, and offer new opportunities that you hadn't heard of before. You have this one wild and precious life to soak up great knowledge. Have at!
Attending conferences, lectures and exhibitions can also help you stay sharp during your break in classes and will likely double as a networking event. Hot tip: Wear something spiffy. Cosplay as a seasoned academic expert. Practice enduring other attendees' long, pointless questions. Smile.
5. Get Finances in Order
Finally, your summer break is an excellent time to sit down with your accounts and budget (or make a budget if you don't already have one). This will help you clear your mind, understand the gap between your needs and goals, and allow you to make concrete, actionable plans for the coming year.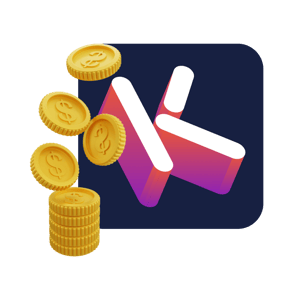 Are you in college and trying to get a handle on your finances? You're not alone! At Kora, we take the time to keep you updated on tips, tricks, and trends in finance. Our platform has empowered over 250,000 students with financial literacy, smart savings, and opportunities to build a credit history. So subscribe to our blog to stay in the loop!
References:
MAXIMIZE SUMMER BREAK | CAMPUS GROUPS
THE GREAT RESIGNATION | PEW RESEARCH
THE GREAT RESTRUCTURING? | LINKEDIN
WAYS TO MAKE THE MOST OF YOUR SUMMER BREAK | SUNYOCC
HEALTH BENEFITS OF VOLUNTEERING | MAYO CLINIC