5 Ways to Glow Up Your Finances this Summer
Aww snap 😎 Summer break is here, and on its billowing beach blanket you'll surely find chances to rest and recharge from the all-nighters/ragers/+ exam-induced panic attacks. While you soak up the sun and catch up on some zzz's, it's also a great time to glow up your finances!
Here's five essential tips for treating your finances this summer just a little sweeter. Strap in.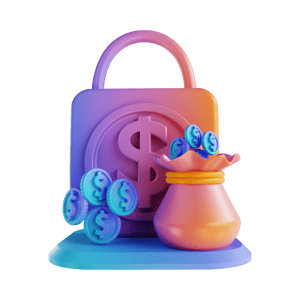 1. Get Your Baseline
What's a glow up without a before and after? While your financial "before" isn't as simple as taking a picture, you can still summarize where you stand in a meaningful way.
Write down how much you have in your bank account(s), how many accounts you have, your total debt, and investments, if you have any. Be fearless! And be shameless. You're in college, you're a work in progress, and you're growing. U got this!
2. Make Budgeting Work for You
Yeah, so we're a broken record on this point; we're budget evangelists; we're budgenistas, if you will.
Yet indulge us: Having a budget is critical for healthy finances—but many students don't keep a detailed budget. It often seems boring, restrictive, or takes a lot of work to maintain. This is untrue! Apps are a great way to increase accuracy, minimize your time and effort, and make managing your money fun!
Apps like Kora (hey! That's us!) and Mint are free, easily connect to your bank accounts, provide access to other valuable payment products (e.g., loans or investments with real-time updates) and are a breeze to get started with.
But most importantly: they give you deep insights into your spending habits and help you set achievable financial goals, like saving a little extra each week and curbing (if only slightly) that expensive, daily caffeine habit.

3. Shop Effectively
Now it's time to talk about shopping. Our wants are the biggest culprits for budget backstabbing because they present a gray area between what we want and need. For example, you need clothes, but you want the drip. 💅
But sticking to a budget doesn't mean sacrificing style or aesthetics! Shop outlet malls, thrift stores, and online marketplaces for hidden, trendy finds. Depop? The Real Real? Facebook Marketplace? You know they've got the merch without the markup.
4. Put Your Money to Work
There are two easy ways to put your cash to work: cash back rewards cards and investing.
Try getting student credit cards (or certain debit cards) that will give you cash back for what you're already spending. When you don't overspend or miss payments (always a risk), it's a great way to build credit while earning some money.
Investing doesn't have to be complicated or take a lot of cash. Try simple starter programs like Acorns to invest your change and watch it grow!
5. Research and Apply for Scholarships
We'd put this at the top if it wasn't so obvious and slightly boring, and pedantic. But scholarships are gold for students—so don't forget to spend time researching and applying for them in your time off.
Forbes reported that $100 million in available scholarship money goes unclaimed every year—so see what your share of that fund is yours!
---
Kora is dedicated to helping college students successfully manage their finances now and after graduation. Use their app to track finances, compare where you stand against other students, and get notifications– plus earn up to 10% cashback with the Kora Student Card! Get started today!
References:
100 MILLION IN UNCLAIMED SCHOLARSHIPS | FORBES
GLOW UP YOUR FINANCES | SAN DIEGO COUNTY CREDIT UNION
HOW TO GLOW UP | THE GLOW UP PROJECT
FIVE TRICKS TO TURN SUMMER CASH INTO SUMMER SAVINGS | OPPU