School is winding down and summer is around the corner, but we know this year might look different for you. Maybe you've already tried all the TikTok challenges you could, made lots of whipped coffee and crocheted your fingers away. If it's starting to look like an idle summer for you, here are some areas and ways to continue your personal progress!
1. Jump start your future!
Though things may not look up in the news, it's important to keep moving forward with your career goals! Maybe it's time to rethink what type of job you want. Start considering remote internships. Perhaps give graduate school a second thought. Check out our career mapping tool if you need a place to get started.
In order to be prepared for when things get better (don't worry, they will in time!), take some action steps. Bookmark some scholarships to apply to. Revamp your resume and LinkedIn. Reach out to companies you're interested in to simply introduce yourself. If you're a creative, think about making a portfolio website to showcase your best work!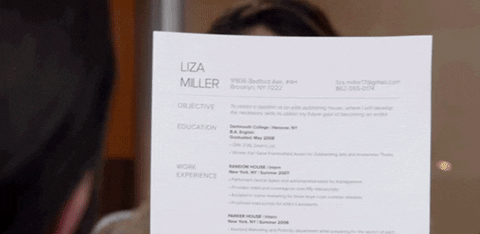 2. Something for your mind, body and soul
Think about all the times when you've said, "I wish I could do that… if only I had the time!" This is your chance to do all those things! Make a short and achievable list of personal items. This could be anything; reading a book, learning a new language, gardening, vlogging or even polishing your rusty hula-hooping skills.
3. Get started on "adulting"
If you haven't already, it would be a good chance to read up a little, on managing your money! Boro is a great place to start. Download the app to get started on tracking your spending and monthly budgeting!
Now you can finally stop scrolling through the same seven posts you saw this morning and start your fun and productive summer. Who knows - maybe you'll be ready to compete on The Great British Bake Off or Shark Tank by fall!