Cheers to the Class of 2020! Looking for a gift for a sibling, friends, or yourself (no judgements here)? Quarantine might have interrupted your party plans, but you can still treat your loved one or yourself with something special. Here's a list of our favorite graduation gifts of 2020.
1. Custom 2022 wine bottle
This wine bottle is so elegant and unique. College might have come to an end, but Wine Wednesdays can live on!
2. Edible arrangement
Unsure about what to get a grad on your list? You just can't go wrong with an edible arrangement. Plus, you can get 20% of with the code GRAD2020 when you order online.
3. Custom college town drinking glass
Do you ever buy a gift and then want to keep it for yourself? This set of two college town drinking glasses is the perfect gift to share with a fellow graduate. Cheers!
4. Custom Tito's bottle
After the events of 2020, your graduate might need something a little stronger to toast. This custom Tito's bottle will take the edge off and double as a cute decoration to save when it's gone.
5. Etsy goodie box
Etsy has so many unique goodie boxes to make for an adorable and personal gift. This one is great for a friend in need of some pampering.
6. Friends mug
We all have that one friend that is obsessed with Friends. Get him or her this mug that can be customized with their name and even different degrees or careers!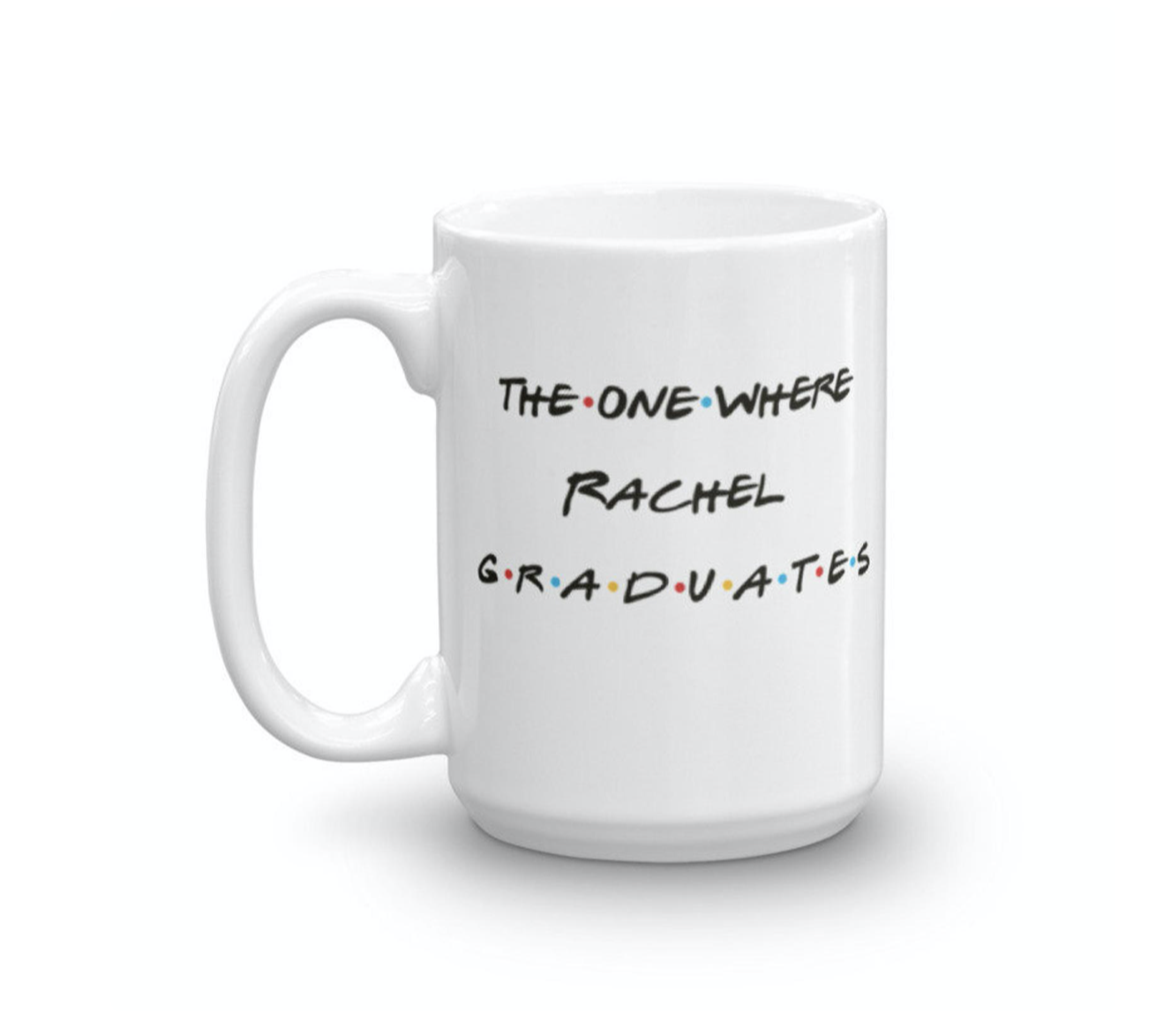 7. Coordinates necklace
This custom coordinate necklace is perfect for the graduate that is moving after graduation. Choose the coordinates of the college town that has a special place in her heart.
8. Zoom university socks
Shopping for a grad with a sense of humor? Look no further than these Zoom university socks to commemorate the seniors of 2020.
9. Custom map wall art
If your grad is moving away, get an apartment-warming gift to commemorate his or her college town. This map wall art is totally customizable by state, city, country, and color.
10. Keurig
Did you have a roommate that shared your Keurig? A friend trying to cut down on Starbucks? A Keurig is the perfect gift for any coffee-loving grad in need of a boost going into the working world.
11. A business card holder
A business card holder is a great gift for any practical grad that totally means business. Plus, it's probably a gift that most don't already own.
Celebrate the class of 2020 in style this year and congratulations on finishing this crazy semester!