The COVID-19 pandemic has forced millions of Americans out of work and school, and the disruption is a unique challenge for college students at such a critical time for their education and careers. Internships are being postponed, career guidance services are disrupted, career fairs are cancelled, and more. However, college students can rise above these challenges and continue career planning and networking online. Here are the 5 ingredients you need to freshen up your online presence and keep working toward your career goals.
1. Choose a Headline for the Main Course
Your headline is the key to making connections and getting discovered on LinkedIn; it's the most visible piece of your profile and the most important field when recruiters are searching for candidates. Aim to include job titles and hard skills. Keep it specific and simple. Avoid simply listing "student" or "seeking opportunities". For example, if you are a student that is currently unemployed, showcase your best skill and a specific opportunity that you are seeking.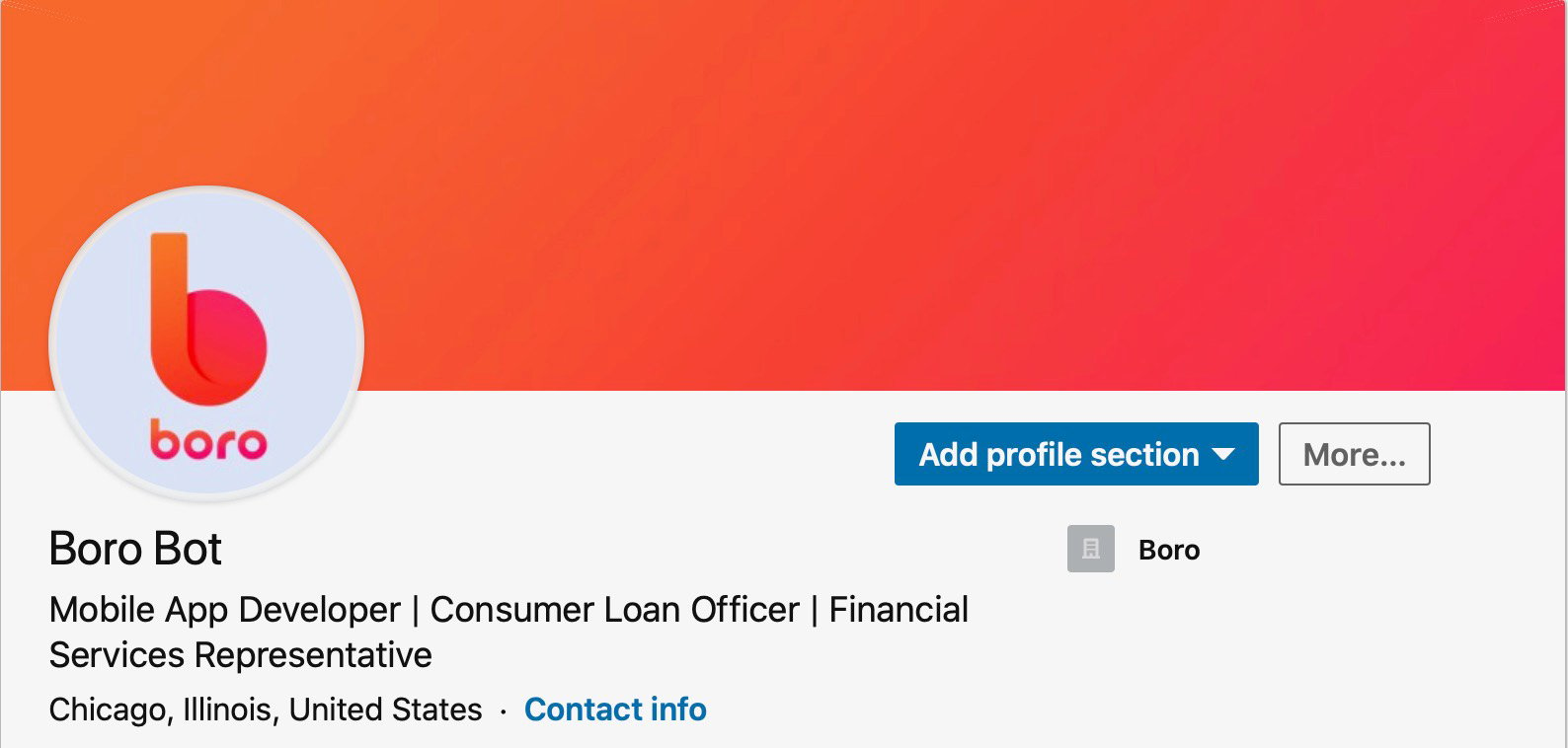 2. Add Some Flavor in the Experience Section
Once you've got some clicks, optimize the experience section of your profile to keep recruiters interested. Of course, list your most relevant experiences first and highlight them with specific responsibilities and accomplishments. Remove outdated experience from high school (expired ingredients could ruin the dish). If you have unrelated experience like side gigs or part-time jobs, keep the descriptions short and sweet.

3. Generously Season with Keywords
Just like in your headline, strategically include keywords throughout your profile that will connect recruiters to your experiences. Relevant keywords to include completely depend on your desired position and industry (just like you need to choose the right seasoning for your main course). For example, if you have experience or are interested in social media marketing, you might make sure to include "brand management", "social media management", "digital marketing", etc.
4. Garnish with a Professional Profile Photo
At a 5-star restaurant, the meals always look just as good as they taste. To make an attractive LinkedIn profile, it's critical to have professional profile and cover photos. If you're using a photo that's also featured on your Tinder profile, that's a red flag. If you get the chance, take advantage of headshots offered at a school or work event. In the meantime, make sure that it's neat and work appropriate.

5. Clean Up the Typos as You Go
When you're cooking, they always say to clean up as you go. If you're a little messier, that's okay – just make sure to clean up any messy typos when you're done! Also, make sure that your experience and accomplishments are listed in a consistent tense, like "Collaborated with ABC" and "Successfully implemented XYZ".
If you're education or career plans were disrupted by the pandemic, keep hustling at home and freshen up your online presence. If you're taking the time at home to try some new DIY projects or recipes you found online, this is one that's sure to produce amazing results. If you need a little extra cash in the meantime, download the Boro app and get up to $2000 in your bank account in as little as two business days.